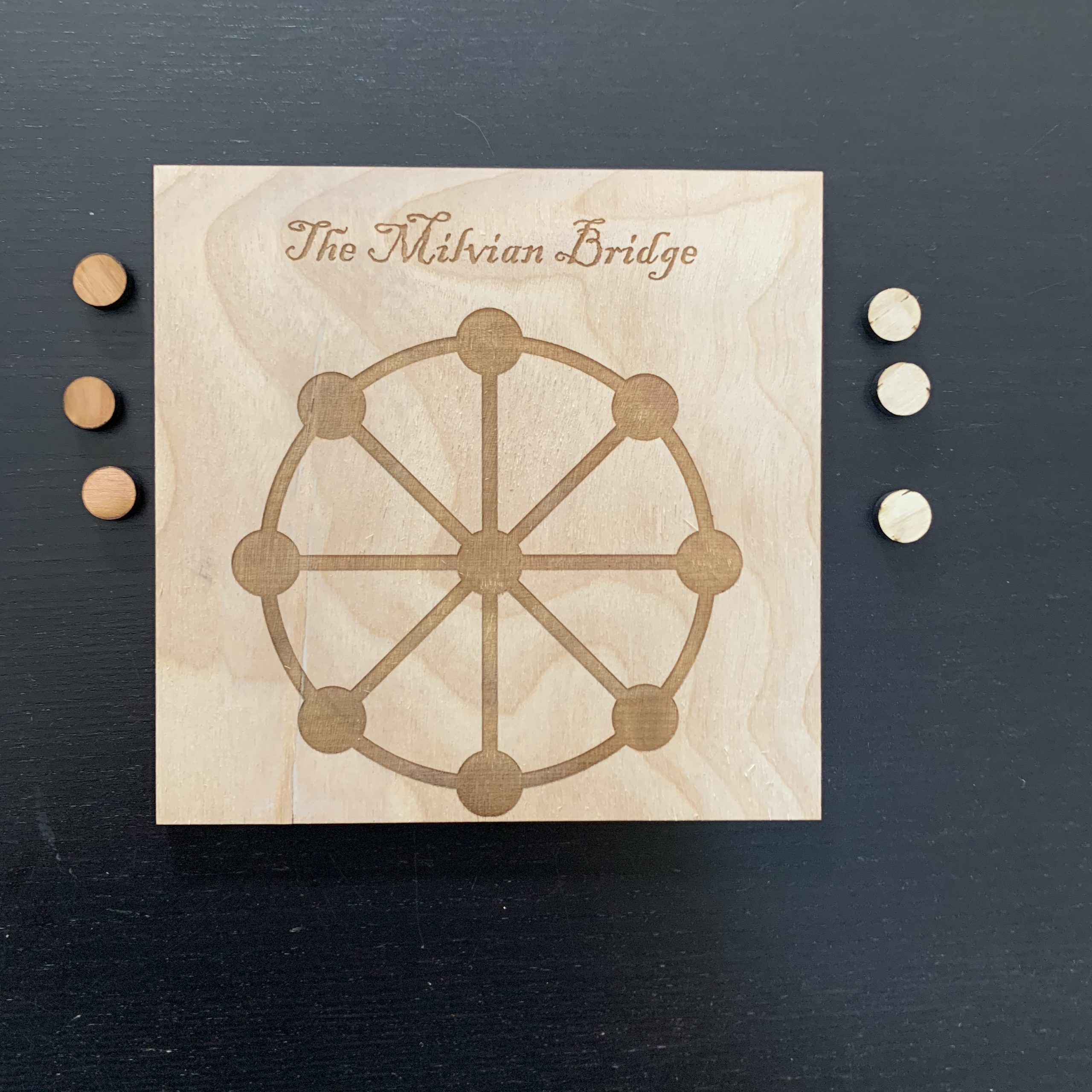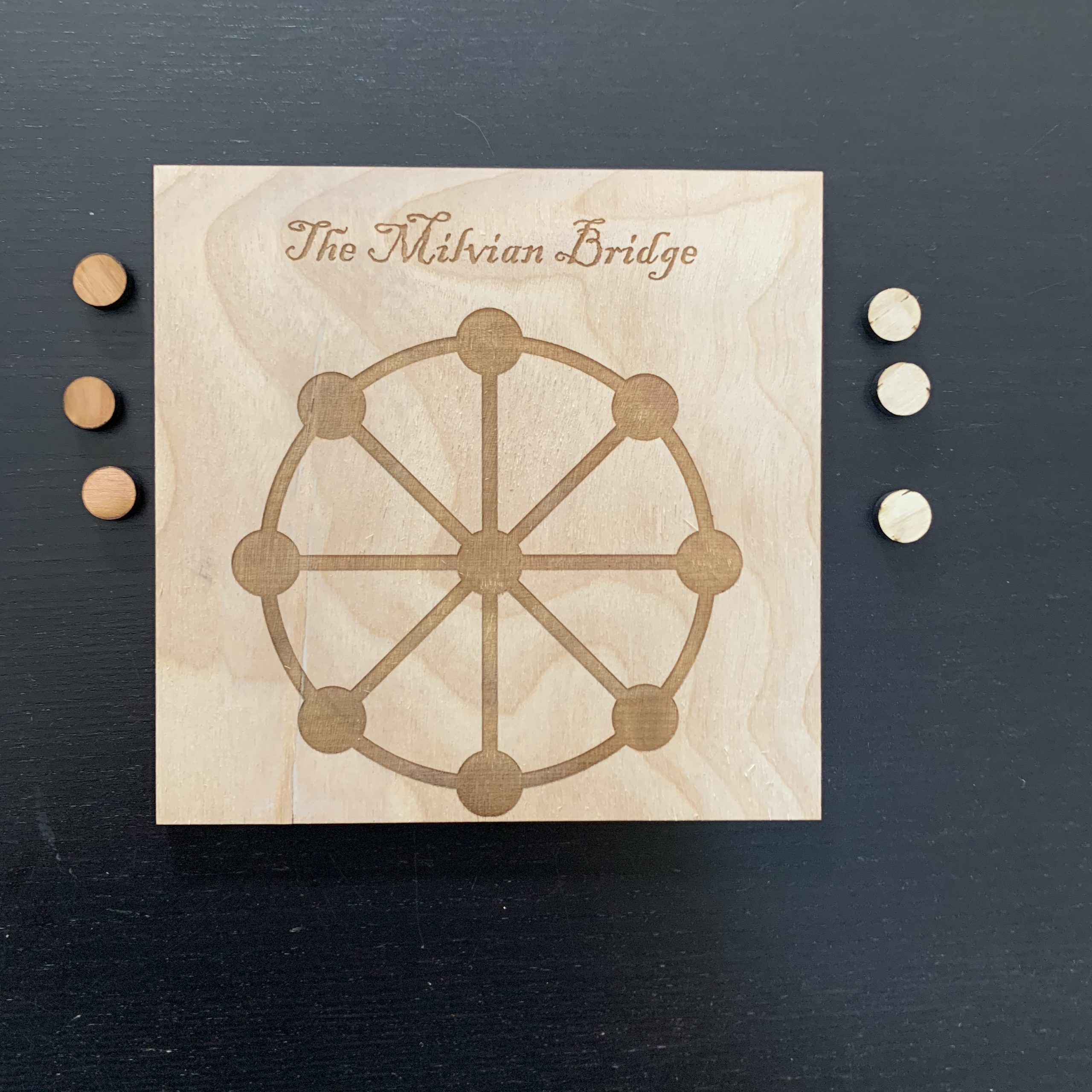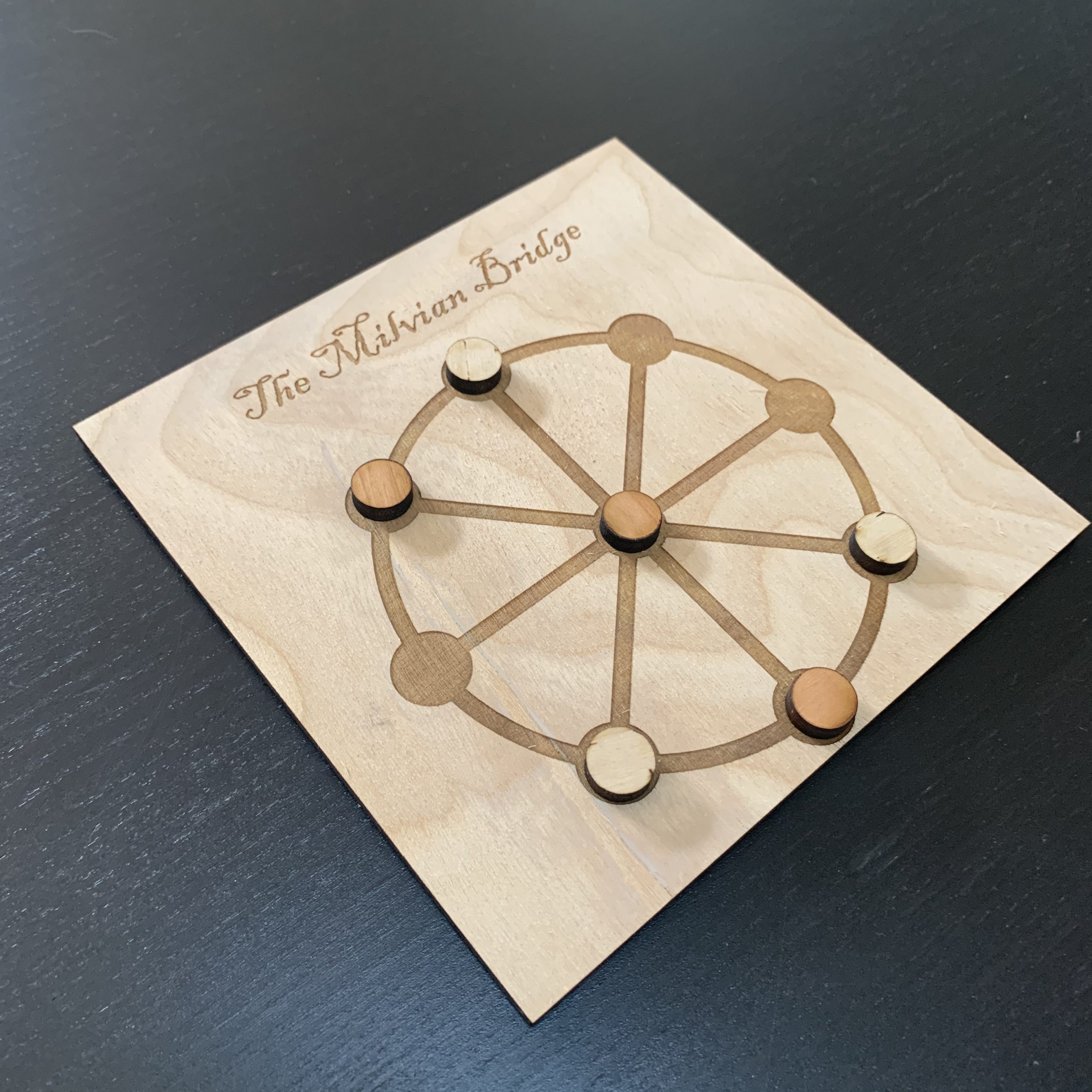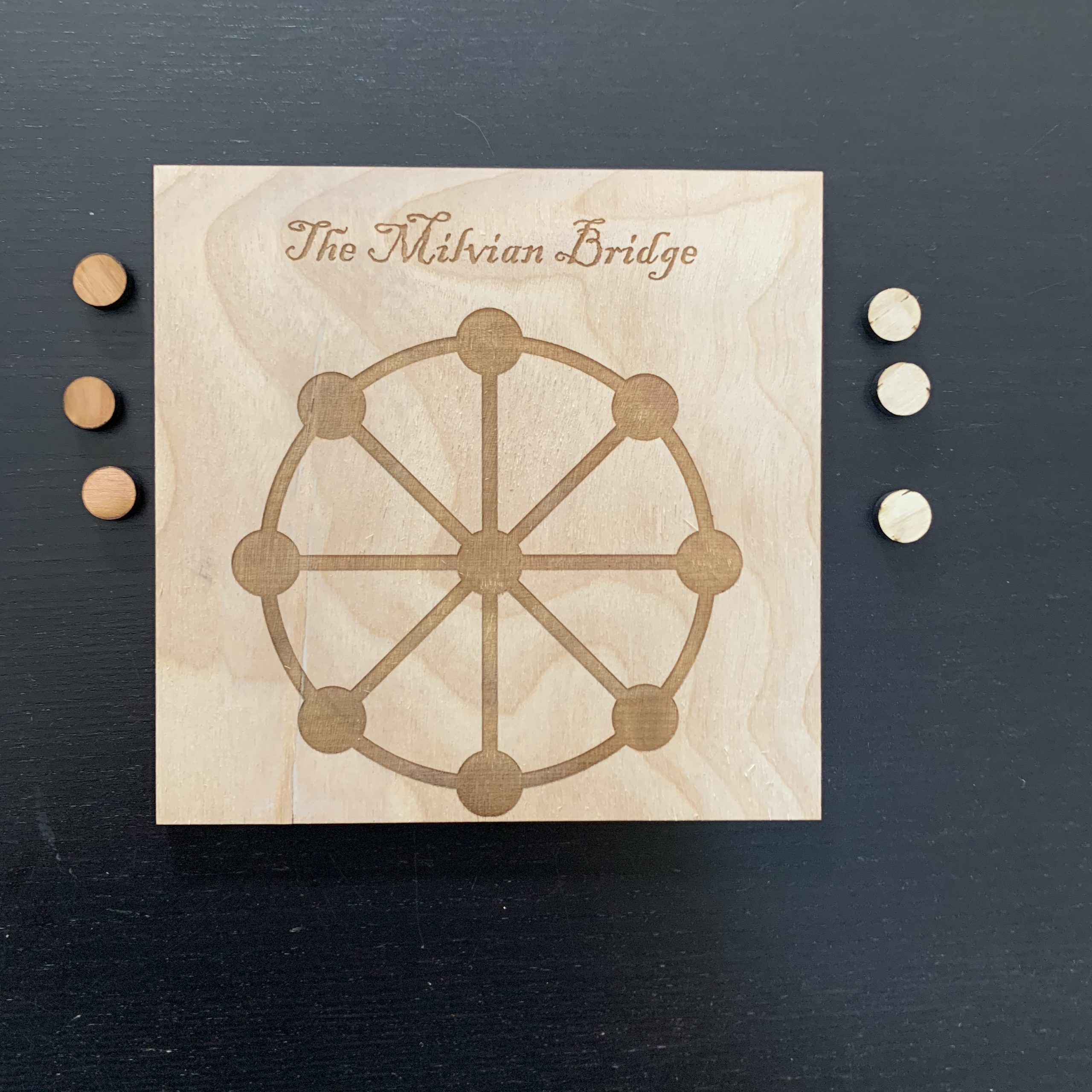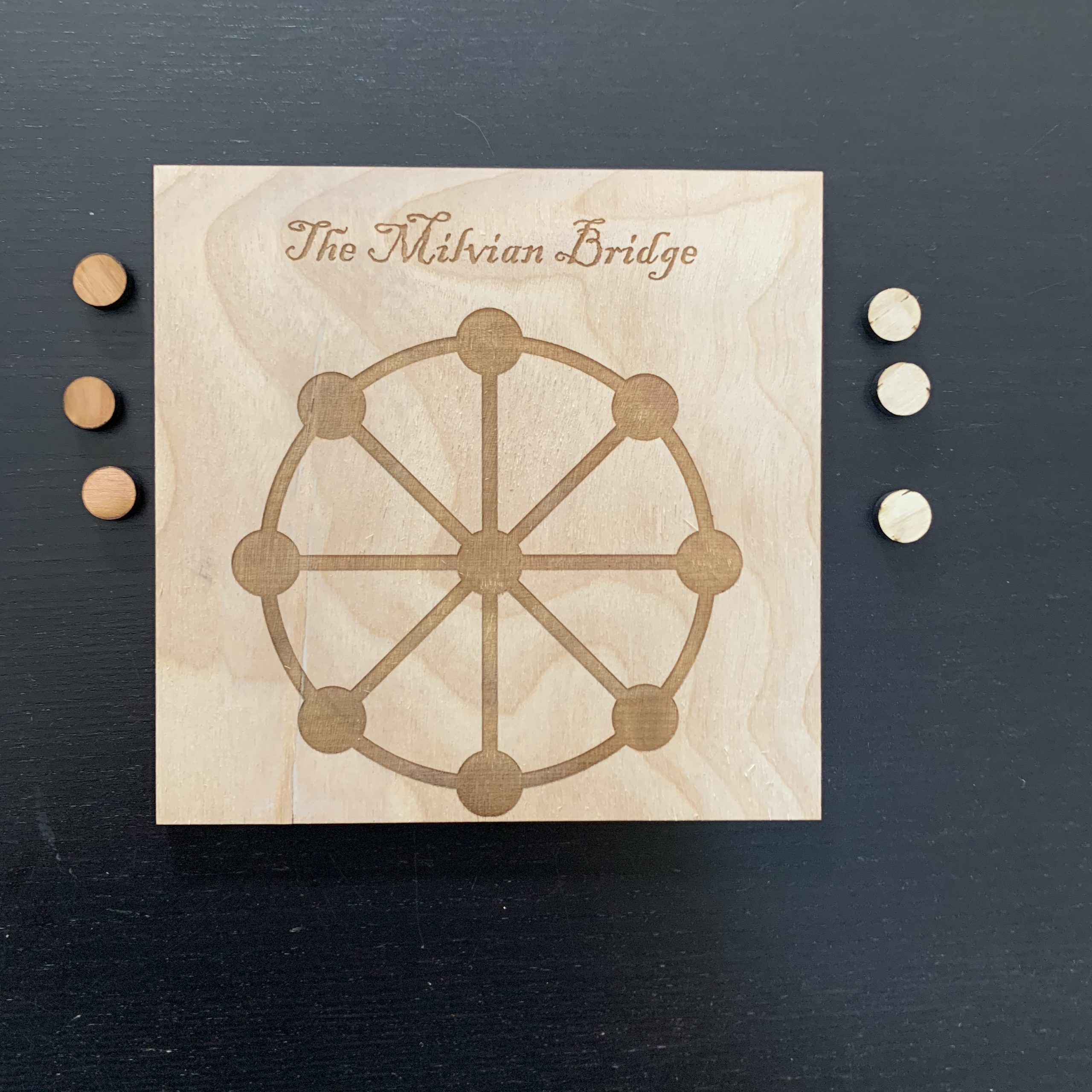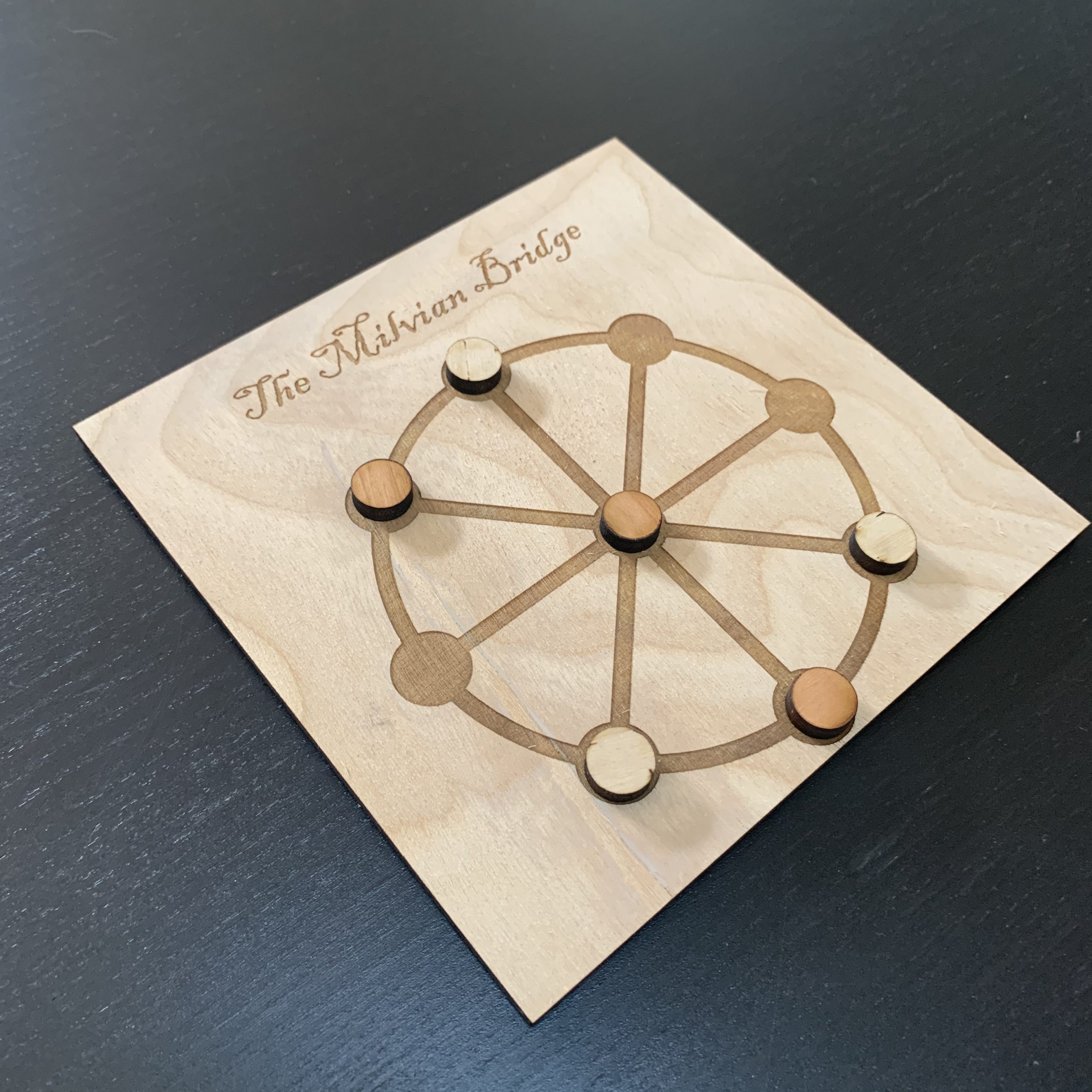 A one-time price of
$20.00
will be added to your order.
In Hoc Signo Vinces!  The Romans gave us roadways, plumbing, and architecture, but they also gave us this great game!  Also known as Roman Tic-Tac-Toe, The Milvian Bridge pits two foes against each other for a three in a row win.  Each player places one piece at a time on the board and when all 6 pieces have been played, each player then moves one piece at a time to try to outwit their opponent for the victory.  We can also personalize these with your name, logo, or saying.
Personalization can be added in the order notes at check out.