Dungeon Master Screen Initiative Tracker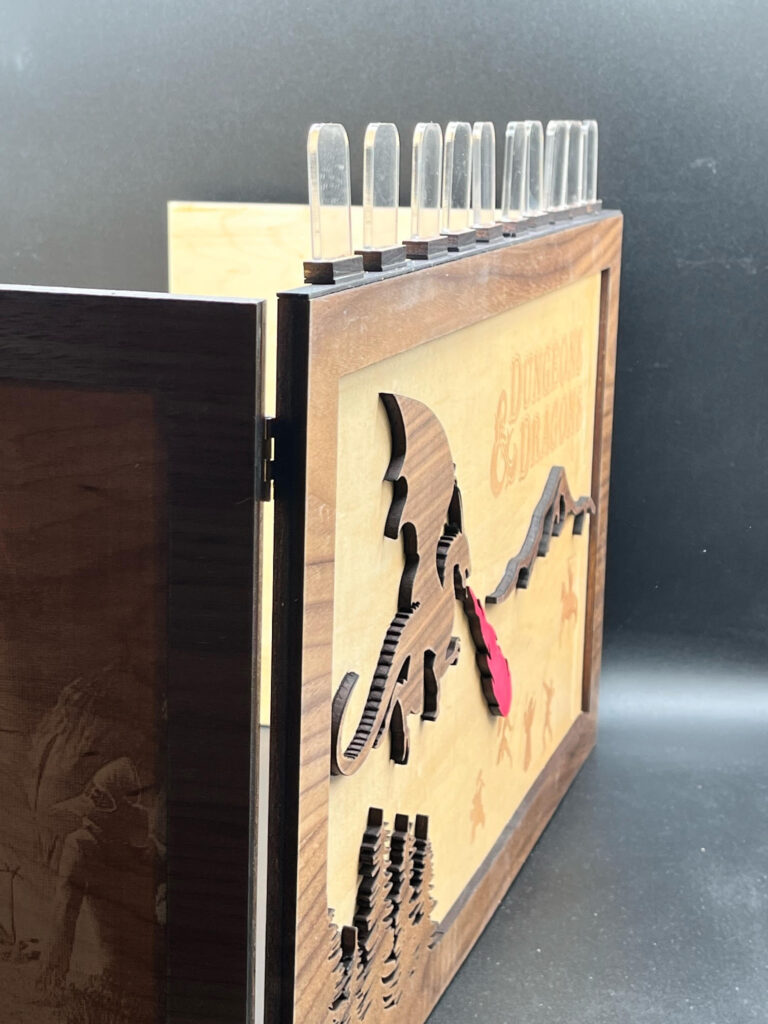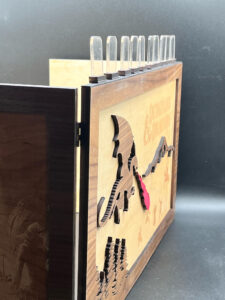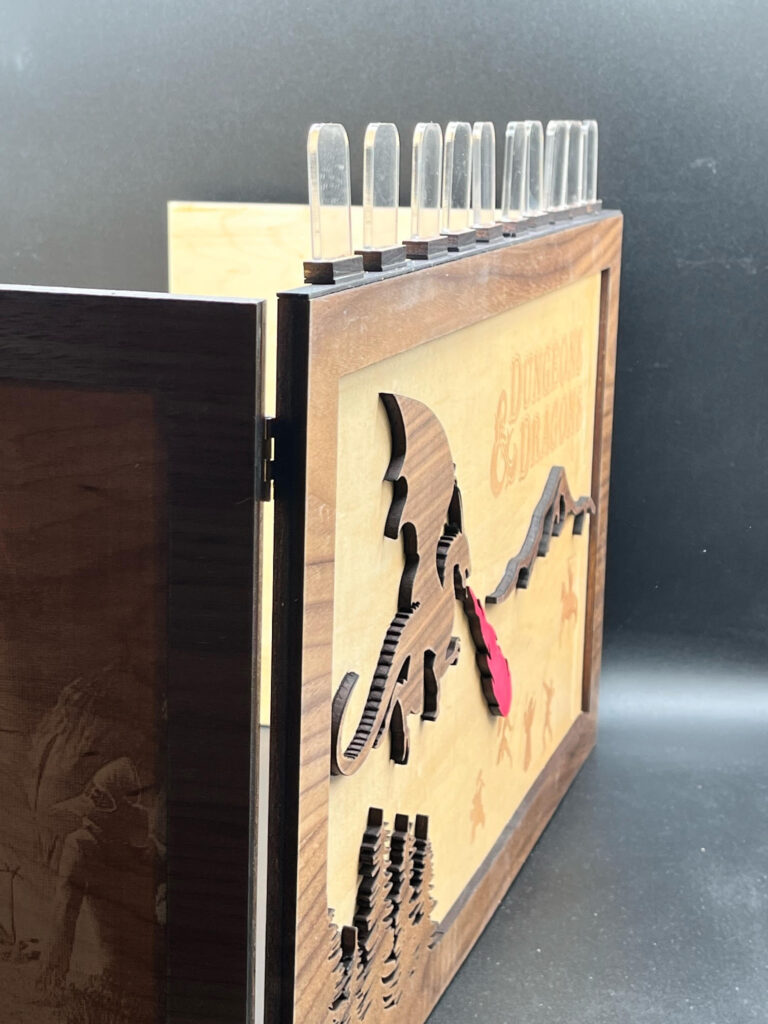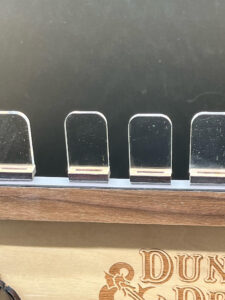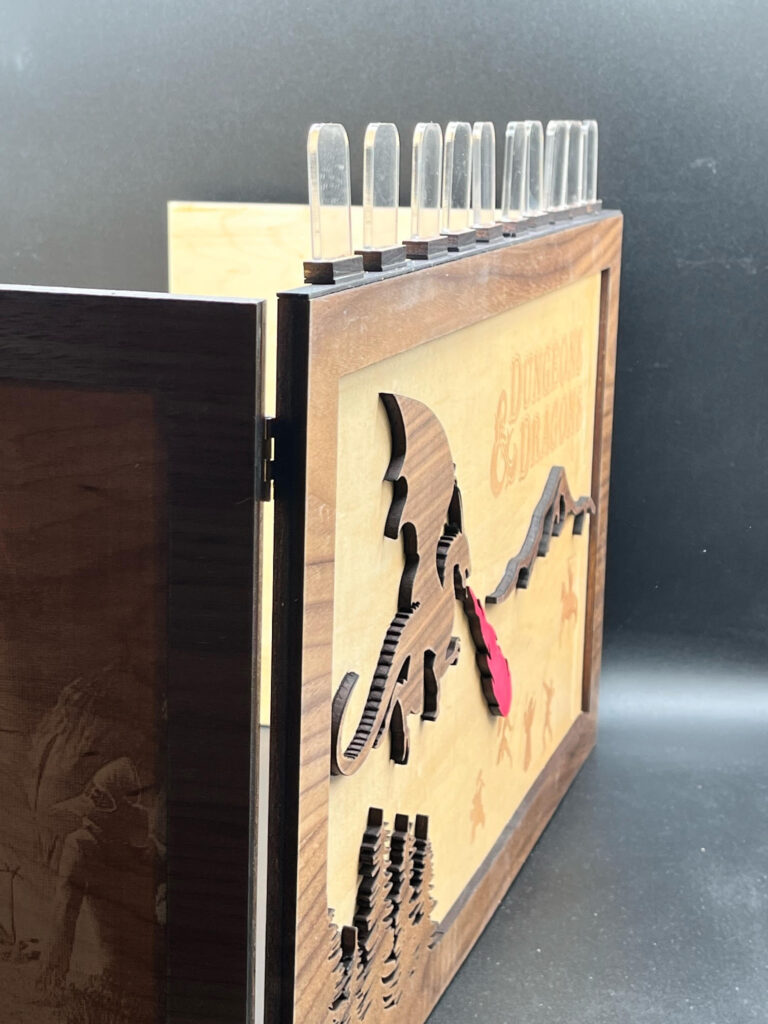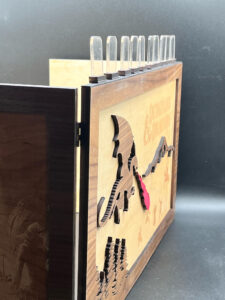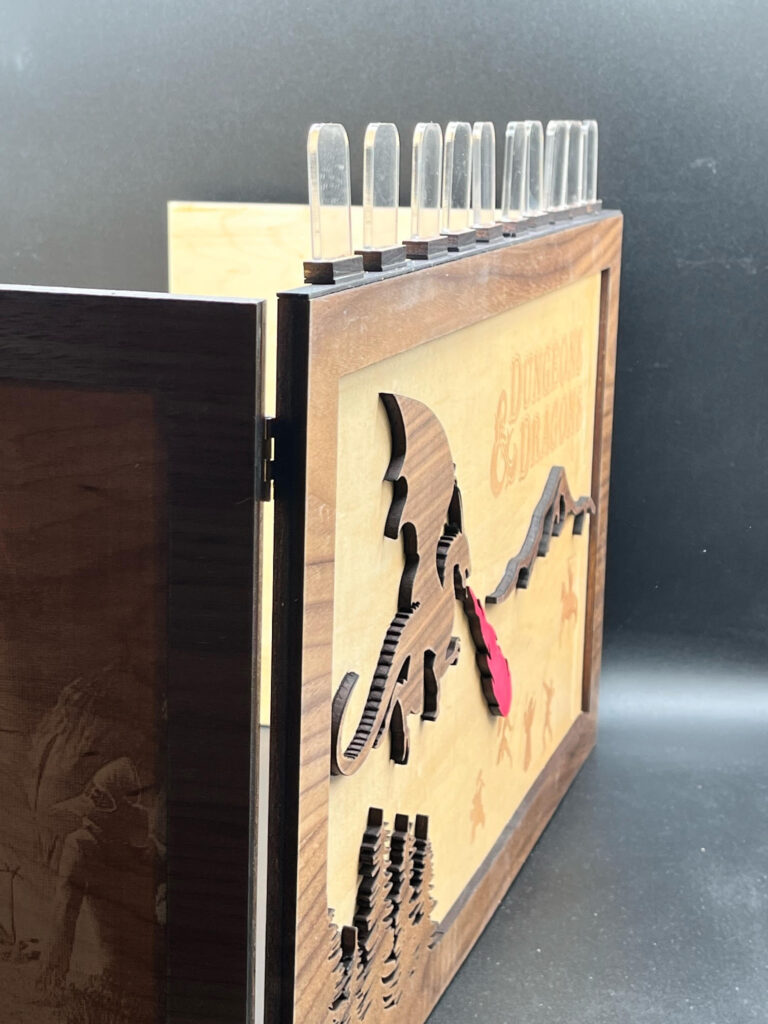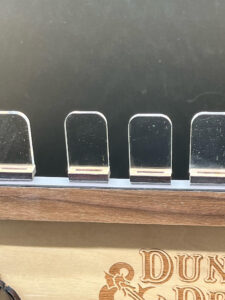 A one-time price of
$25.00
will be added to your order.
Add an initiative tracker to your Dungeon Master Screen!  The DM writes the names of the players and any monsters/NPCs on the clear acrylic flags and then places them on the top of the magnet on the top of the DM Screen in initiative order for all to see.
This Kit can be added to an existing Two Pups Laserworks DM Screen by ordering as a self-installation kit.  To order it with a DM Screen you can add it to the DM Screen order directly.
Please note that we cannot guarantee this kit will work with any other screen.  There are no refunds for failed installation attempts.