Touchdown! A football dice game!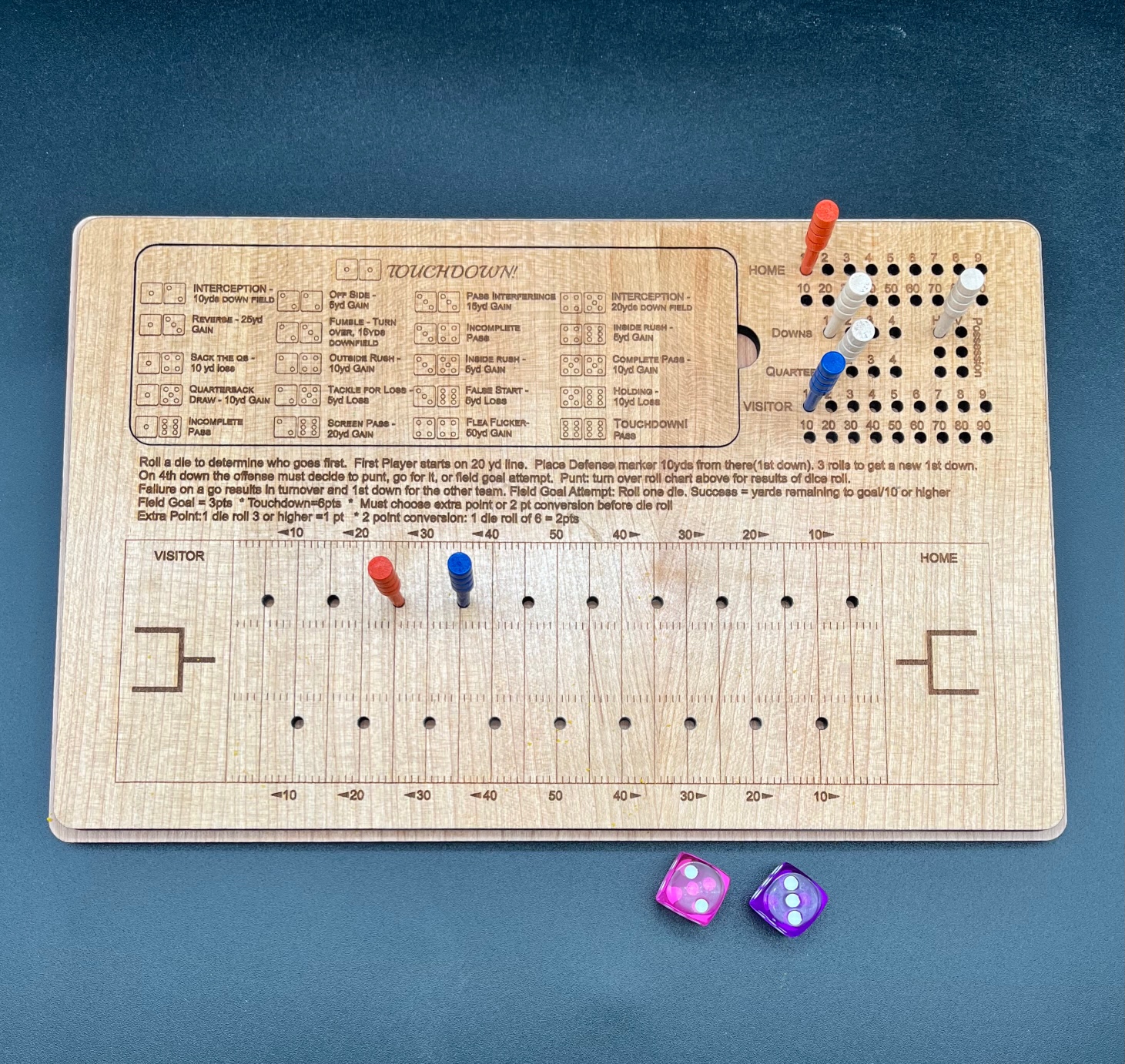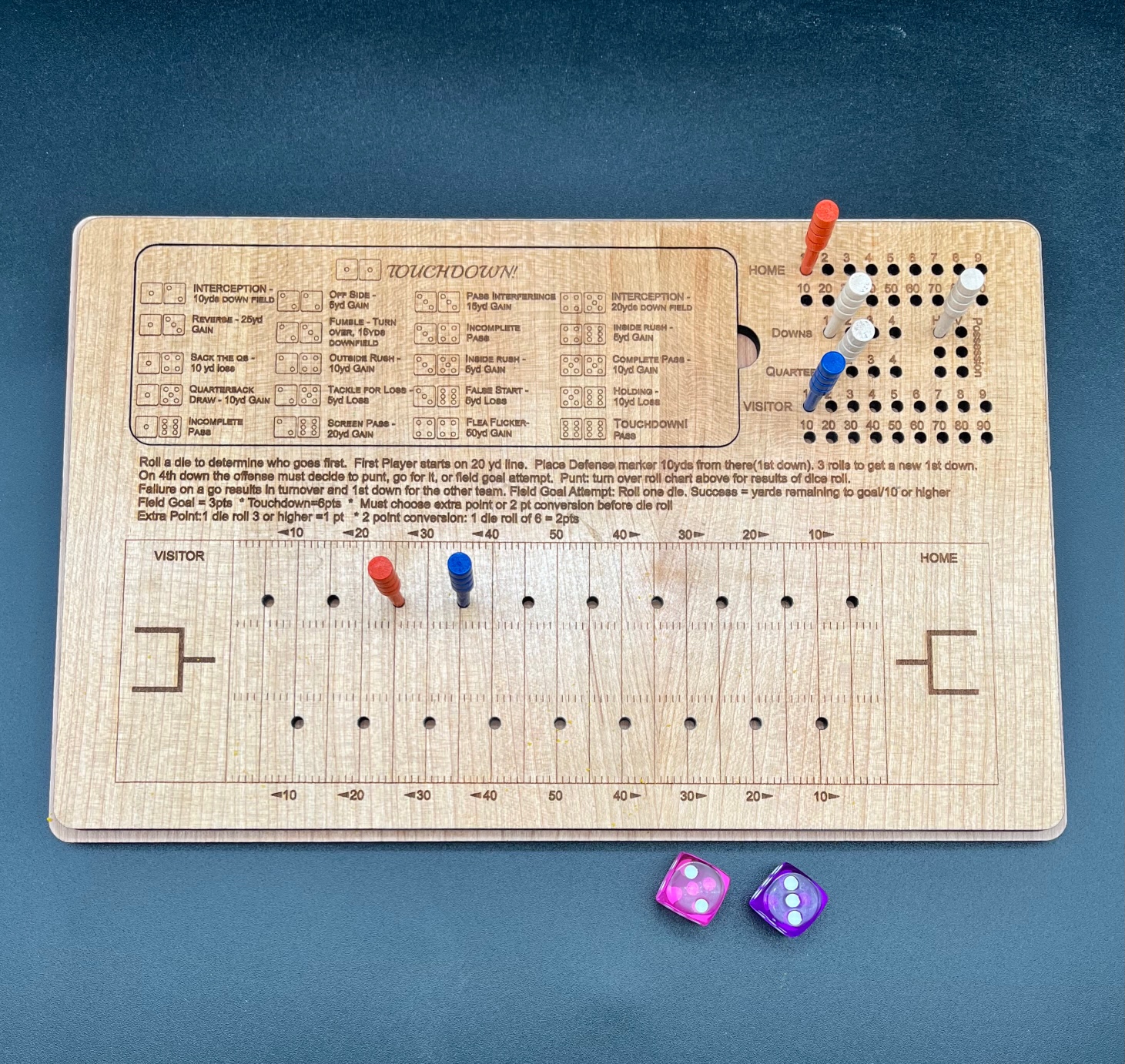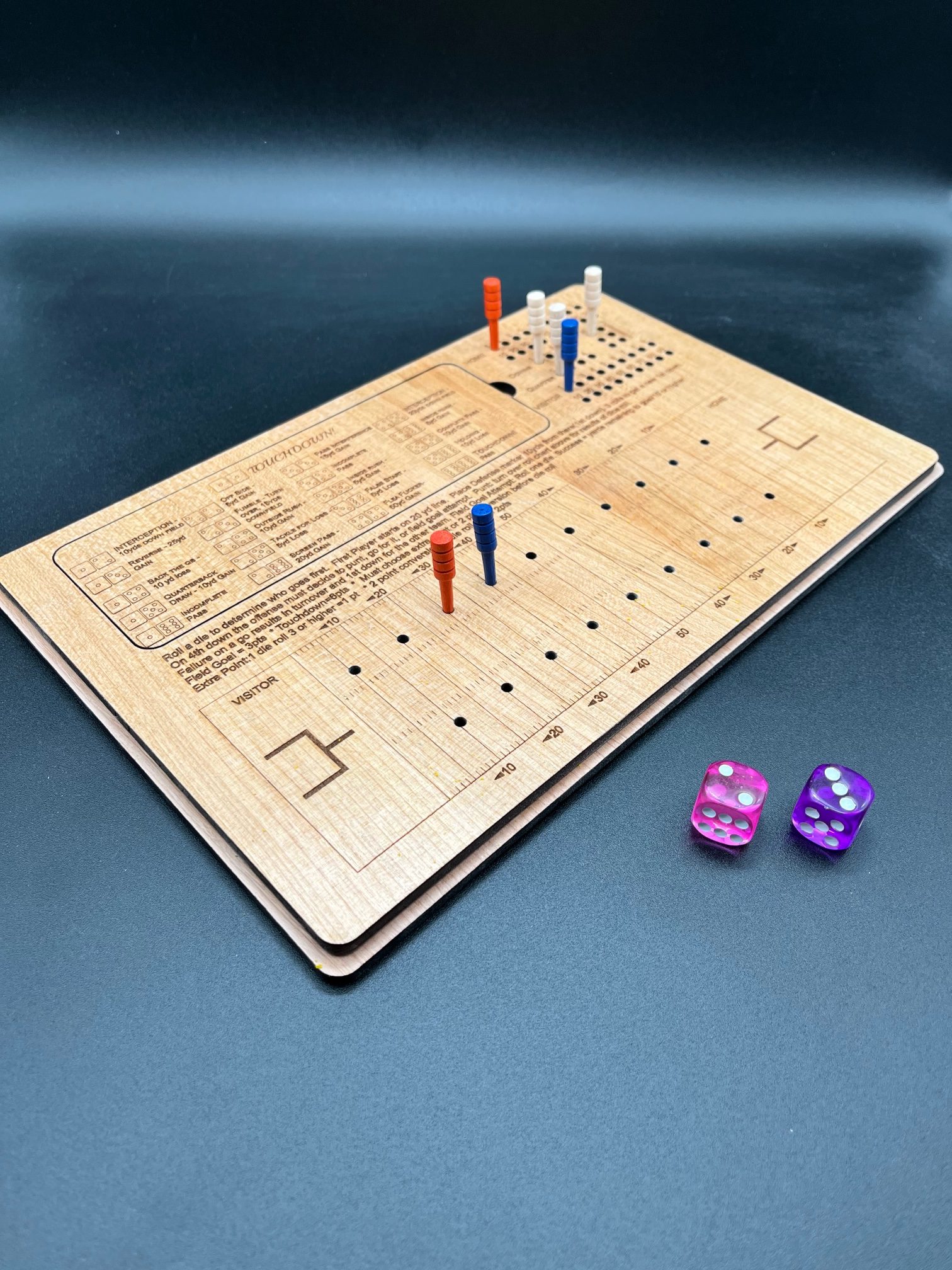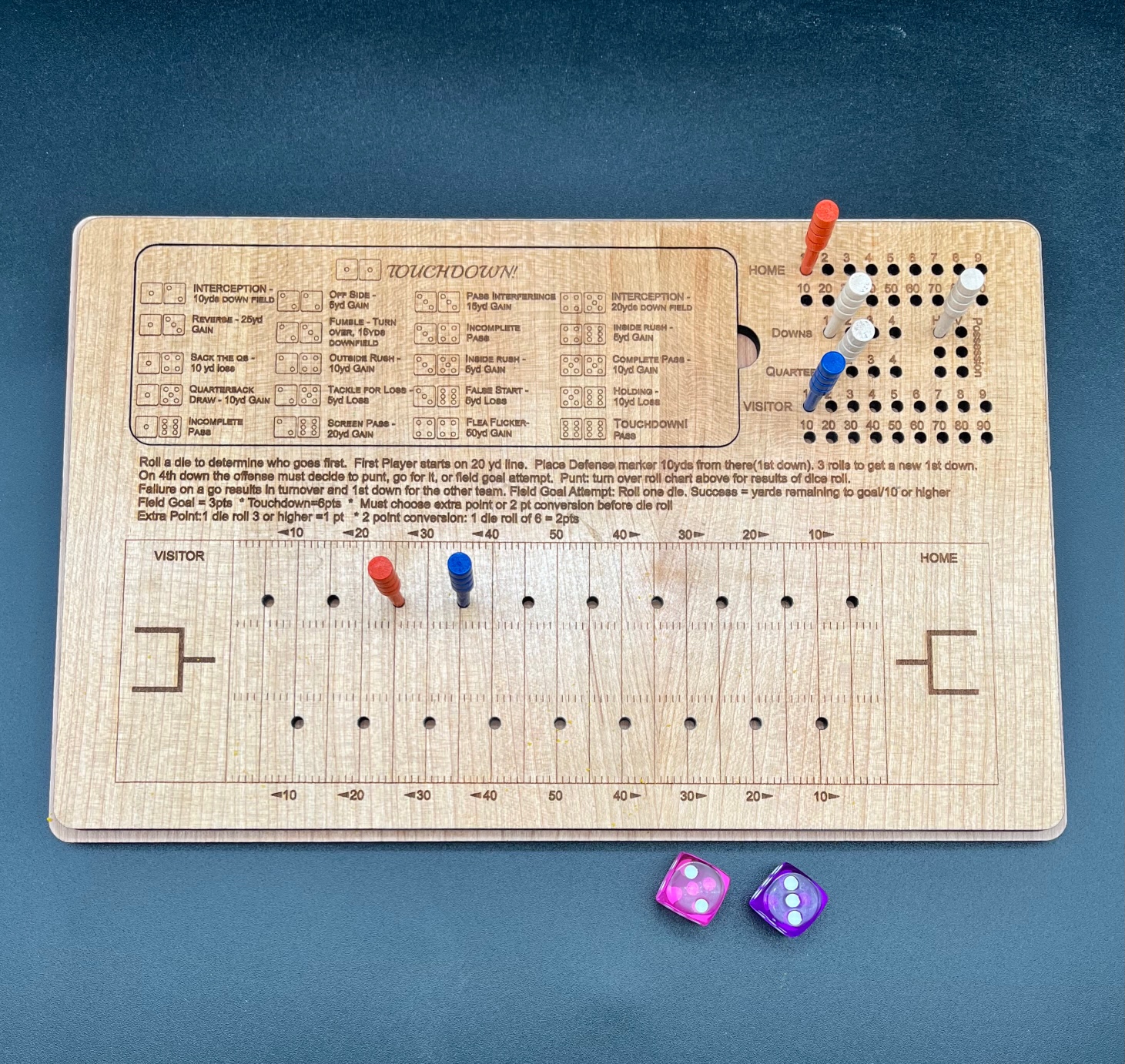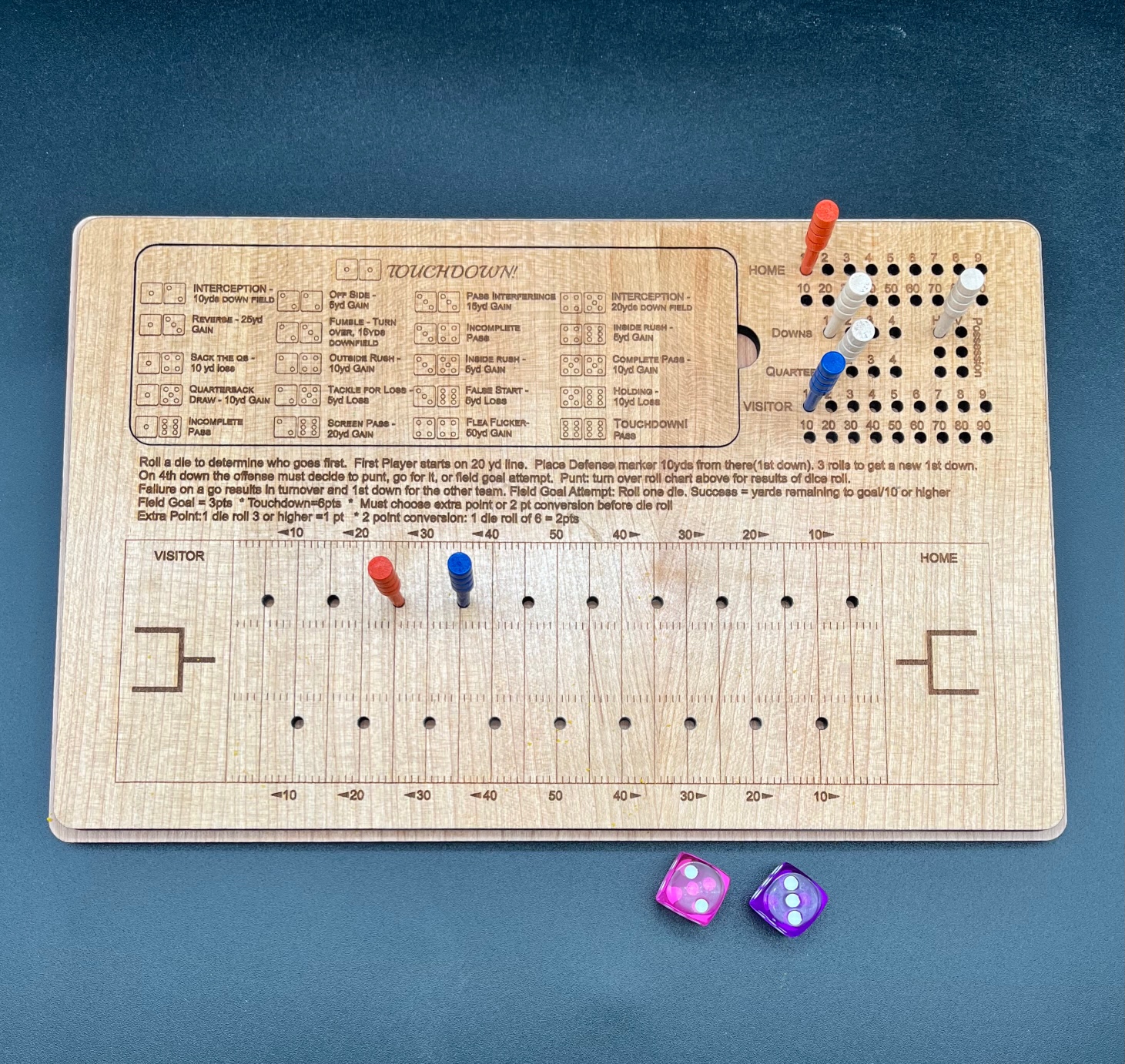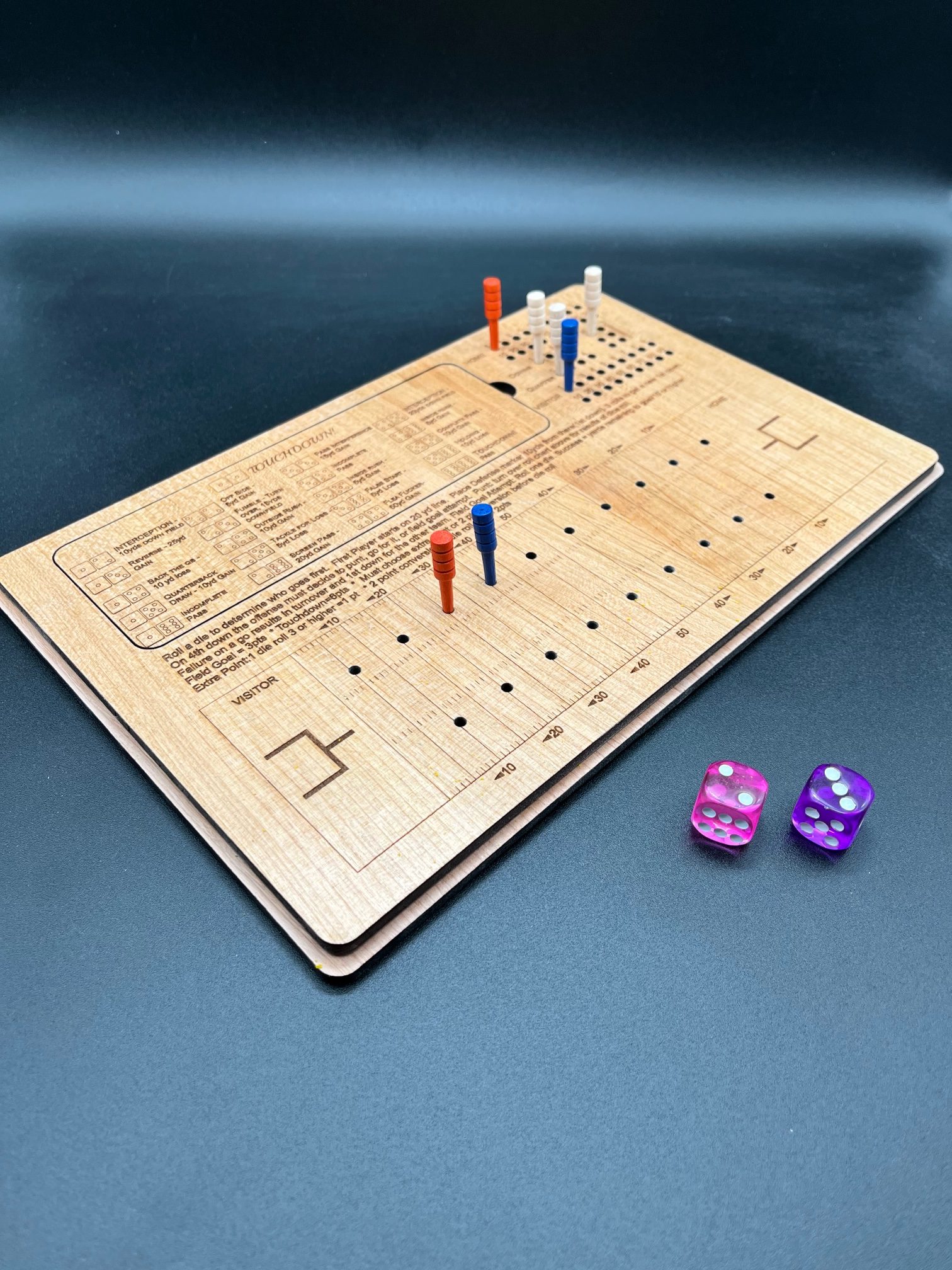 A one-time price of
$50.00
will be added to your order.
Are you ready for some football!  Get your gridiron fix with this fast paced and fun football dice game.  You can play head to head against your opponent while you try to march down the field for touchdown glory!  Each roll of the dice provides a new scenario: will your QB get sacked, will you get the first down, or will you make a huge pass play?  Each player has three possessions per quarter and the goal is to get progress towards a touchdown.  If you cannot get a first down, you have the option of punting using our patented Punt side rules, which allow you to have even more chances for glory!  The game measures 11.25"x7.25" and is perfect for camping, vacation, or if you just want to play a game.   You can add personalization in the end zones, name or logo in center field, or under the dice rules (a great place for a personal message).   If you choose to add personalization to this piece, just be sure to include a note in checkout with instructions for what you would like.