Home is where the Heart is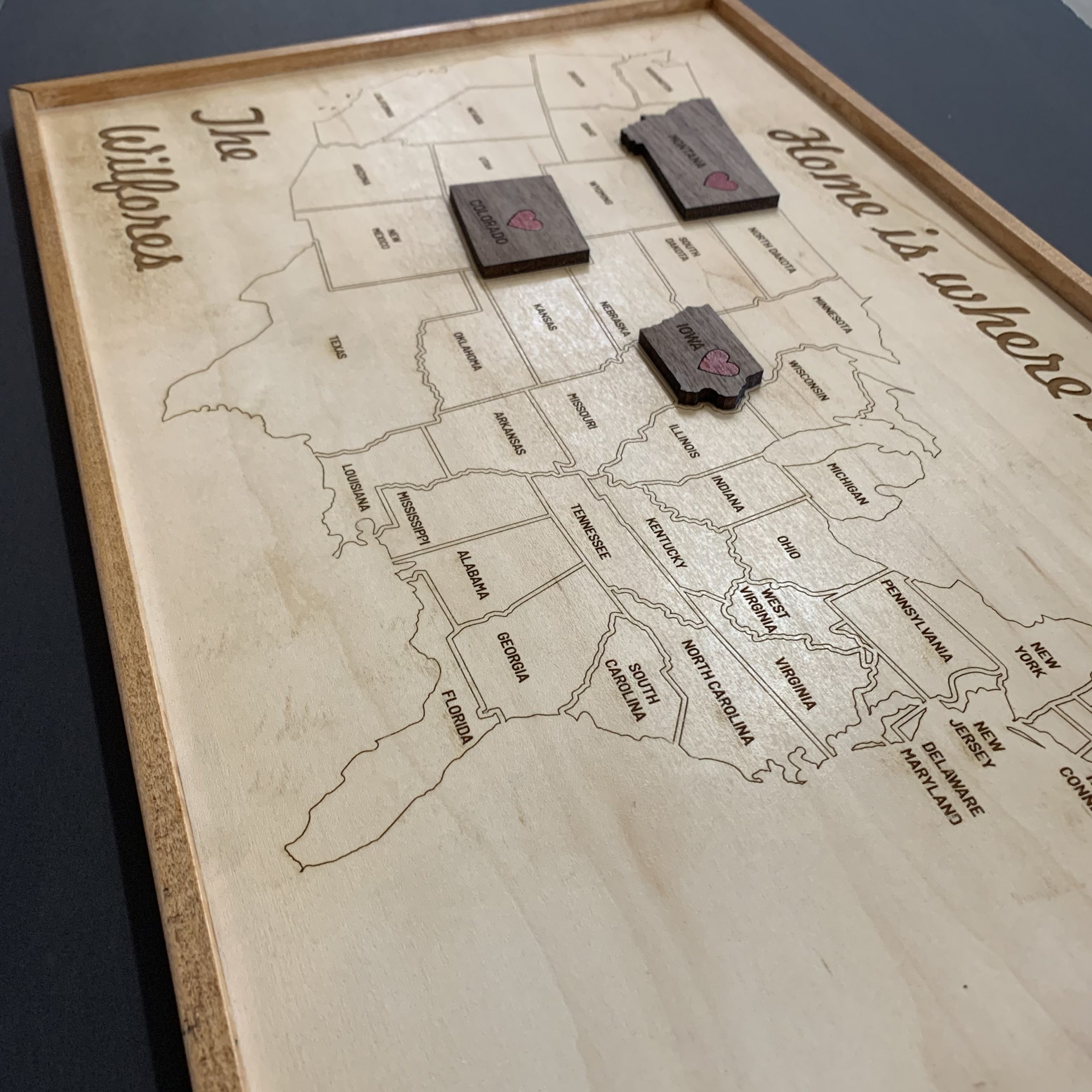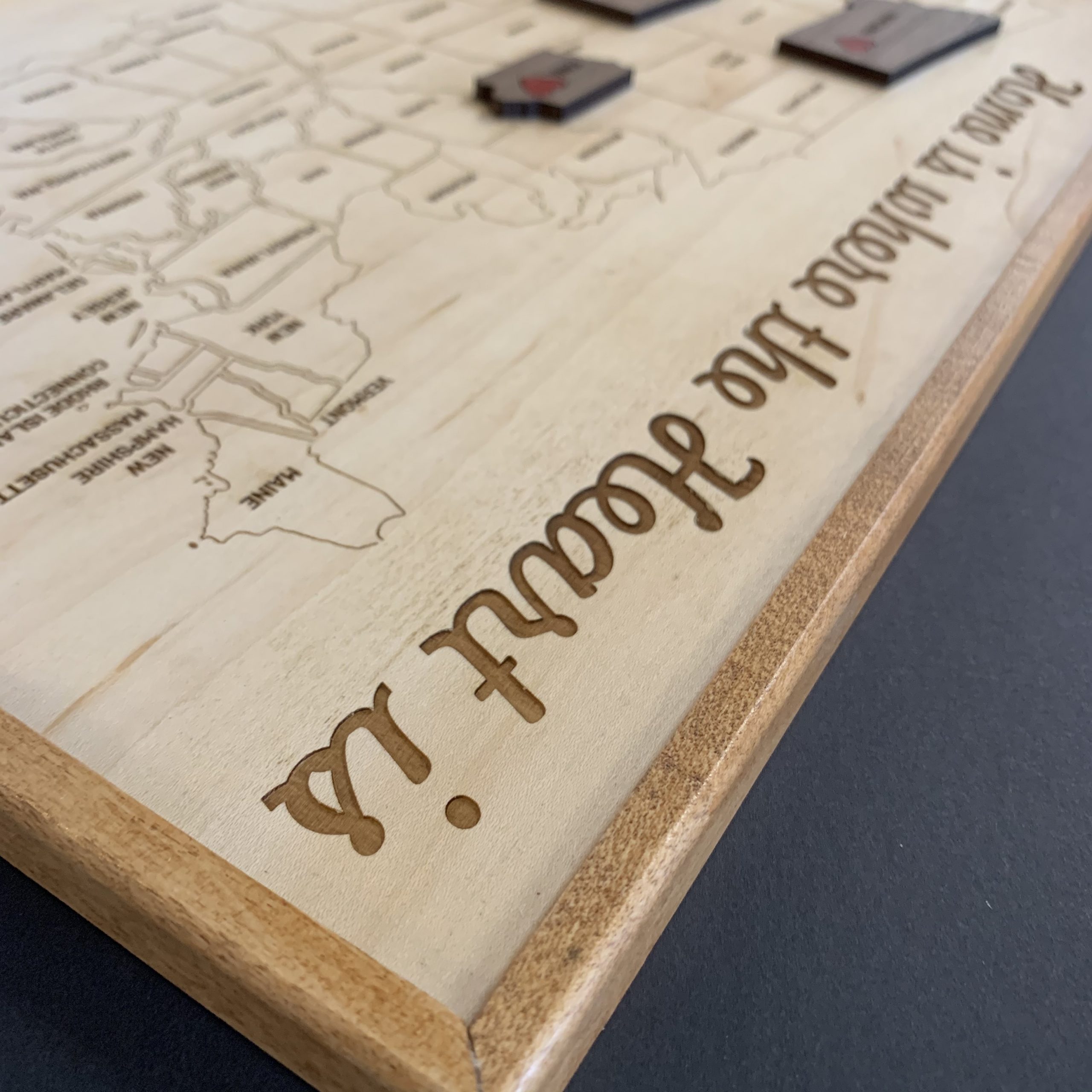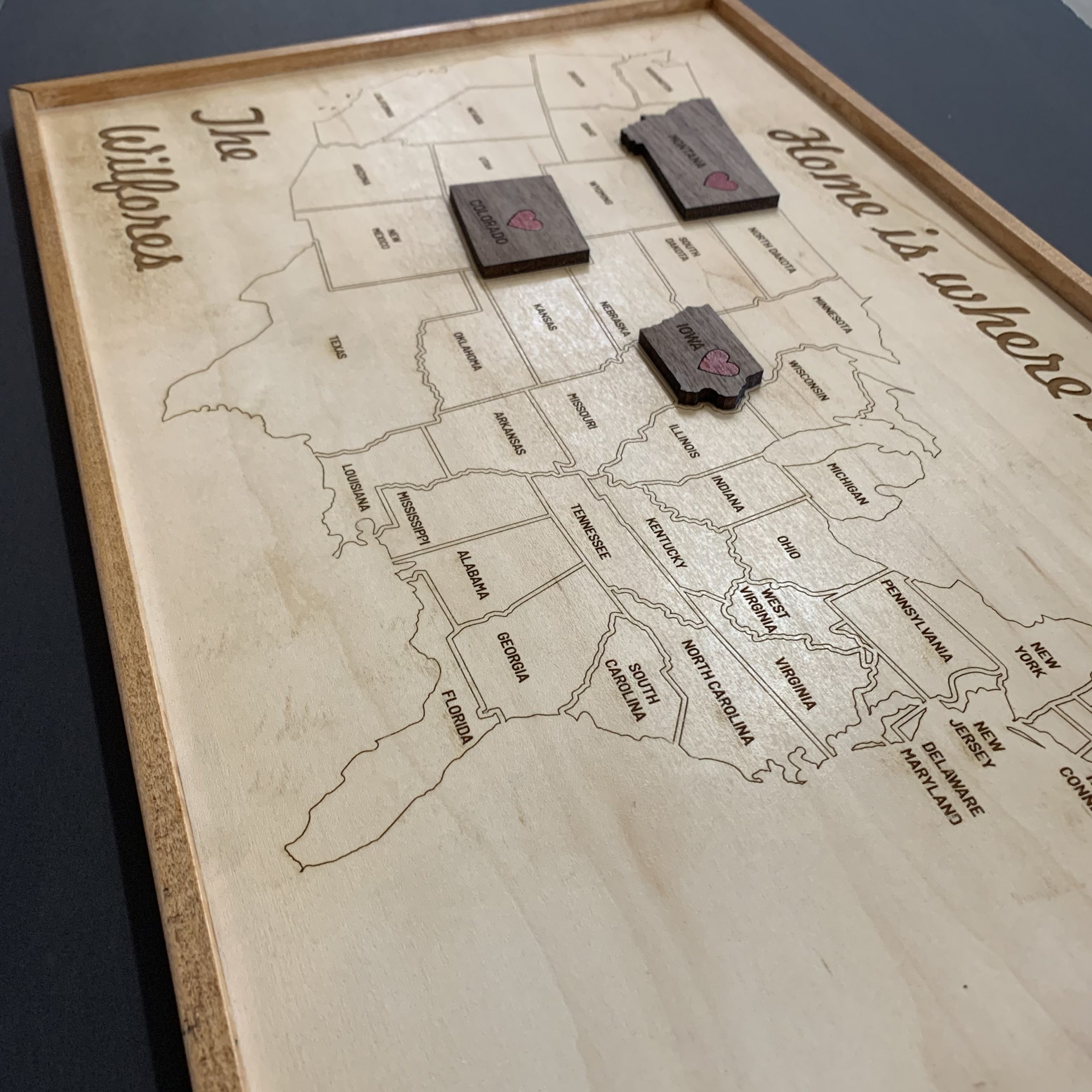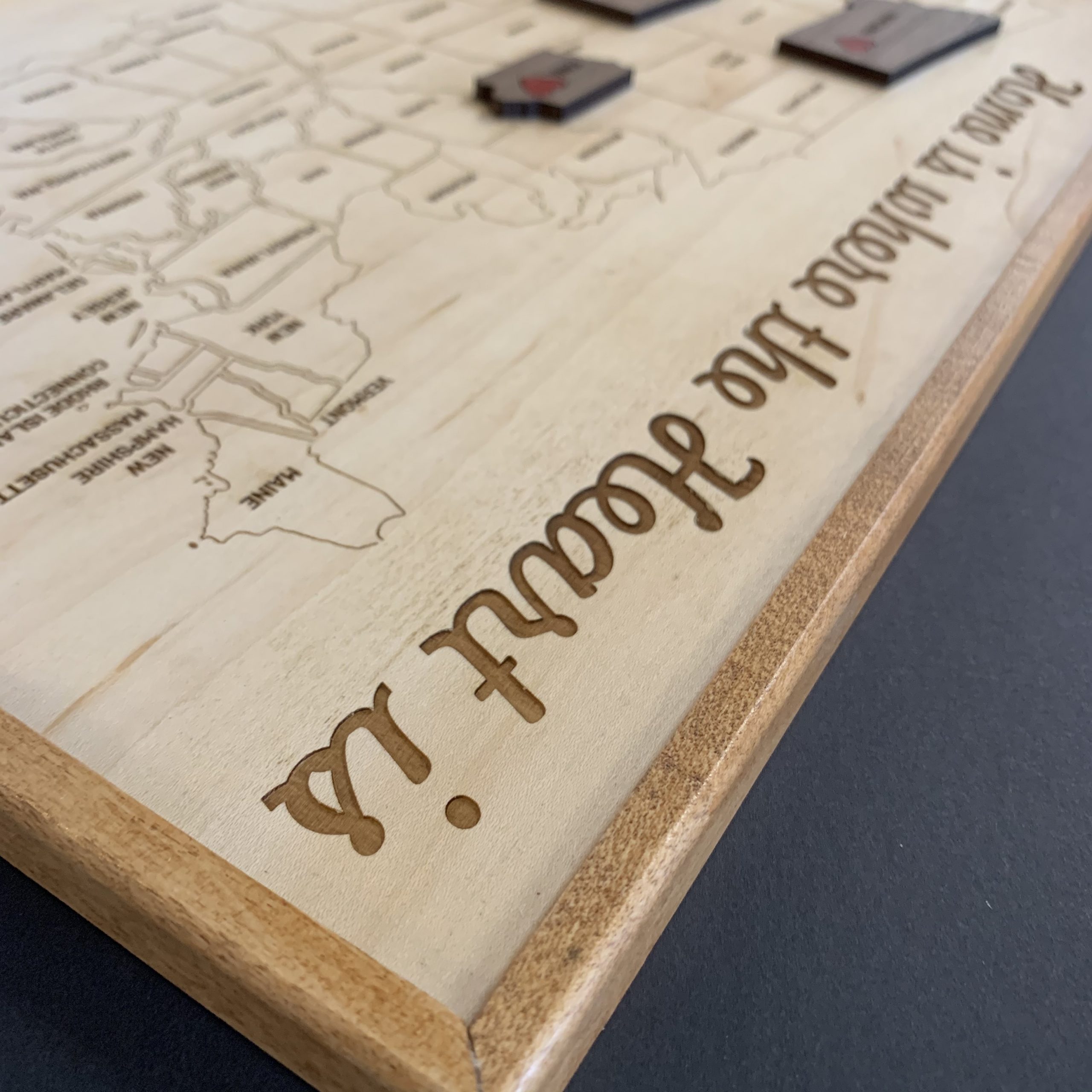 A one-time price of
$60.00
will be added to your order.
FREE Personalization! 
Celebrate the places you have called home!  This piece is made from a 1/4" maple plywood and has walnut states added to accent your homes.  It makes for a beautiful display piece in your home and serves as a conversation starter.  Take pride in where you have come from and where you have called home!  Each piece comes with the US map engraved, your family name, your preferred header and the Colorado tile.  A full set of state to be added as you travel can be added for $50h.   Individual states can be purchased by adding the "Home is Where the Heart is - Additional States" item to your cart @ $2.50ea.